Free Amazon Prime Games January 2022!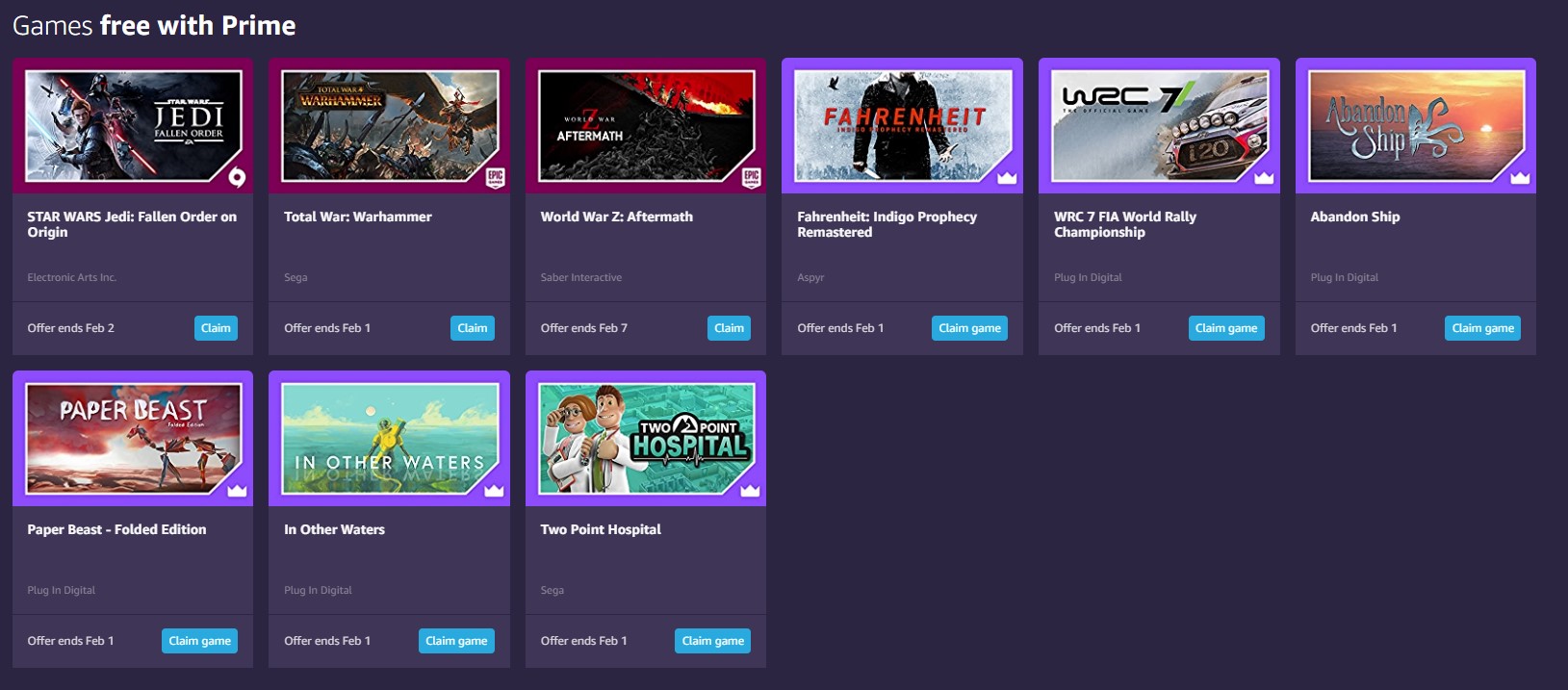 9 "FREE" games, one of which is a key on Origin and another 2 on Epic Games Store! STAR WARS Jedi: Fallen Order, Total War: WARHAMMER, World War Z: Aftermath, Fahrenheit: Indigo Prophecy Remastered, WRC 7 FIA World Rally Championship, Abandon Ship, Paper Beast - Folded Edition, In Other Waters, and Two Point Hospital.
STAR WARS Jedi: Fallen Order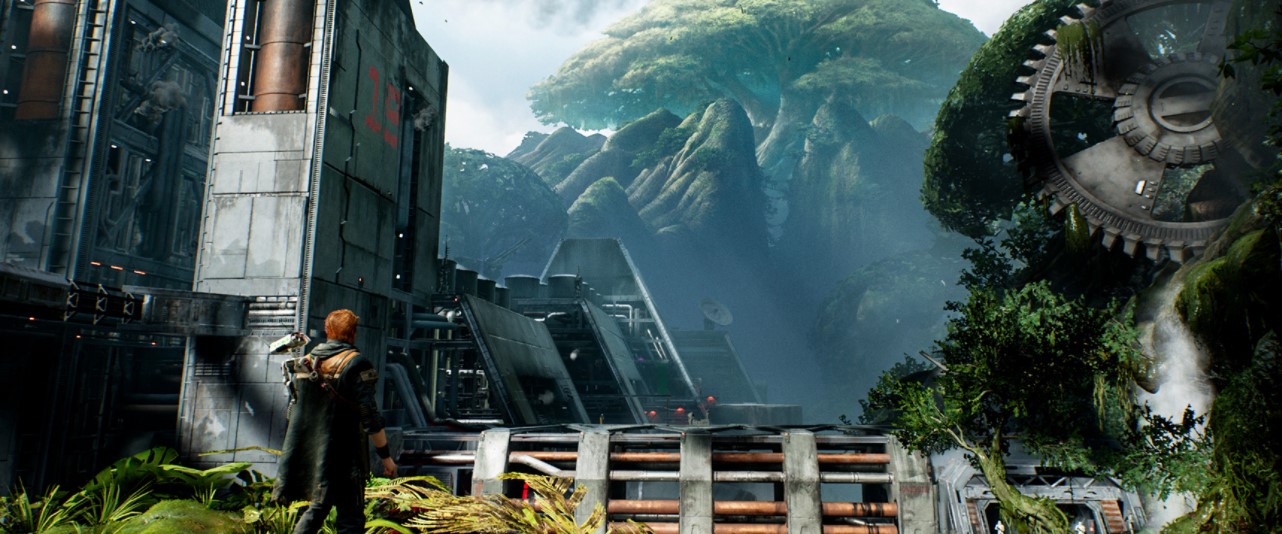 You will get a key for this for Origin, so make sure you create an Origin account if you don't already have one!
A galaxy-spanning adventure awaits in Star Wars Jedi: Fallen Order™, a new 3rd person action-adventure title from Respawn Entertainment. This narratively-driven single player game puts you in the role of a Jedi Padawan who narrowly escaped the purge of Order 66 following the events of Star Wars™: Episode III - Revenge of the Sith™. On a quest to rebuild the Jedi Order, you must pick up the pieces of your shattered past to complete your training, develop new powerful Force abilities, and master the art of the iconic lightsaber - all while staying one step ahead of the Empire and its deadly Inquisitors.
Total War: WARHAMMER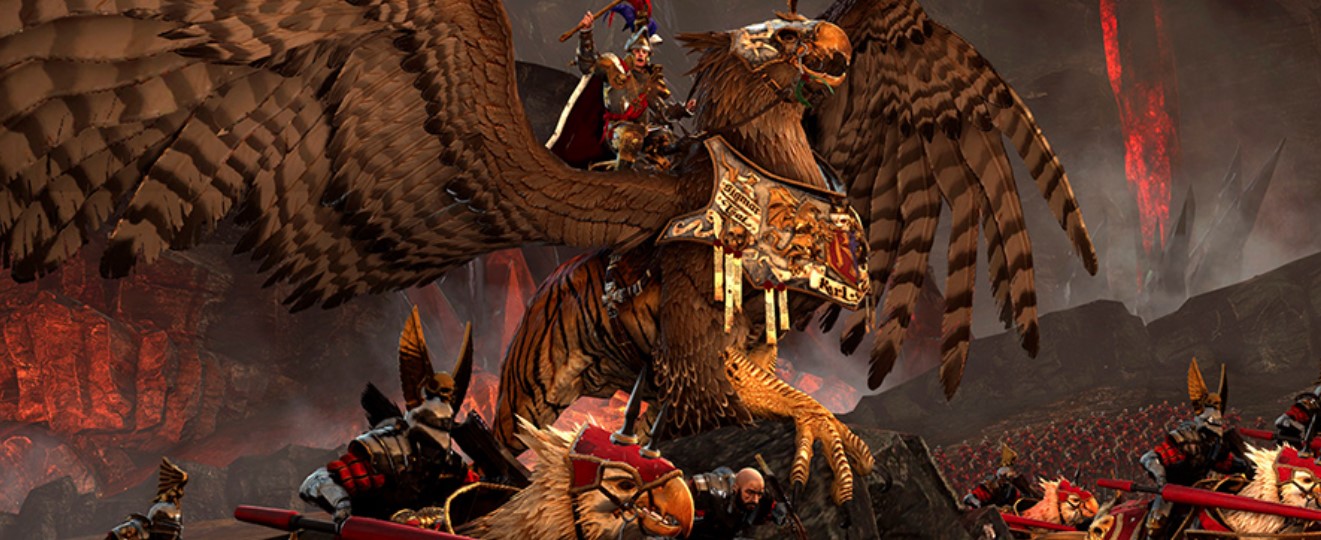 This will be linked to your Epic Game Store Account.
A fantasy strategy game of legendary proportions
Total War: WARHAMMER combines an addictive turn-based campaign of epic empire-building with explosive, colossal, real-time battles. All set in the vivid and incredible world of Warhammer Fantasy Battles.
World War Z: Aftermath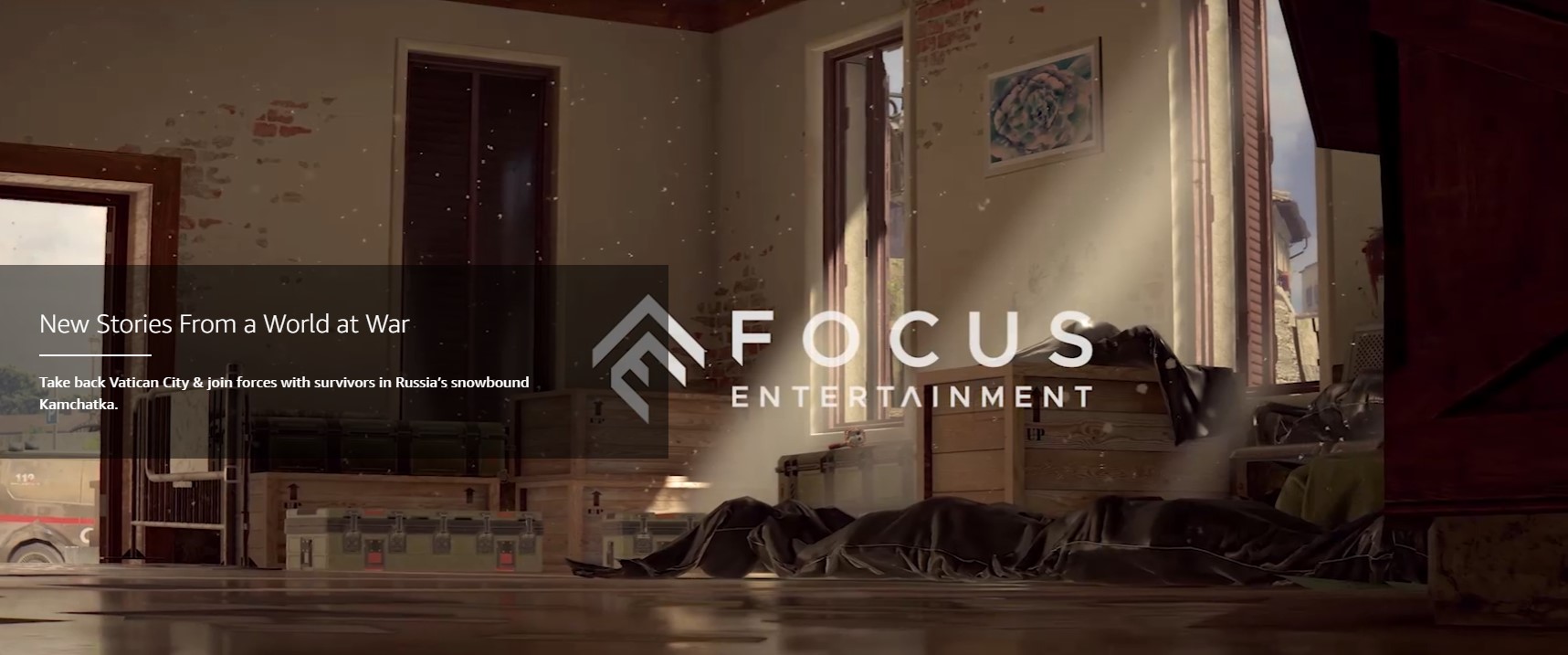 This will be linked to your Epic Game Store Account.
Experience the ultimate co-op zombie shooter and the next evolution of the original hit World War Z - now available to Prime members
Fahrenheit: Indigo Prophecy Remastered

Fahrenheit is an action-adventure game developed by Quantic Dream and published by Atari, Inc. for Microsoft Windows, Xbox, and PlayStation 2 in September 2005. The plot follows Lucas Kane, a man who commits murder while supernaturally possessed, and two police detectives investigating the case.
WRC 7 FIA World Rally Championship

Take on the FIA World Rally Championship's 13 rallies and 52 special stages, with their environments faithfully reproduced. Embody the best drivers in the Championship behind the wheels of their new, faster, more powerful, and more agile cars. Choose among cars from prestigious manufacturers such as Hyundai, Toyota, Citroën, and Ford, perfectly recreated for a realistic driving experience. 55 official teams are available, including a large selection of WRC 2 and WRC Junior drivers. The 13 Epic Stages offer an unprecedented gaming experience with special stages that last more than 15 minutes: the ultimate endurance test for both drivers and WRC fans!
Abandon Ship

Take command of an 'Age of Sail' ship and her crew, exploring a vast, story-filled world that reacts to your decisions. Engage enemy vessels, fortifications and sea monsters in brutal tactical combat, all framed in an art style inspired by classic Naval Oil Paintings.
Paper Beast - Folded Edition

An exploration and adventure game about wildlife sprung from the depths of the internet. An unknown power seems to upset its balance. Join forces with exotic creatures to unravel the mysteries of this universe.
In Other Waters

Play as an Artificial Intelligence guiding a stranded xenobiologist through a beautiful and mysterious alien ocean. A non-violent sci-fi story, enter a world of wonder, fear and vulnerability, unraveling the history and ecology of an impossible planet. What will you discover together?
Two Point Hospital

Design stunning hospitals, cure peculiar illnesses and manage troublesome staff as you spread your budding healthcare organization across Two Point County.